What is SEO?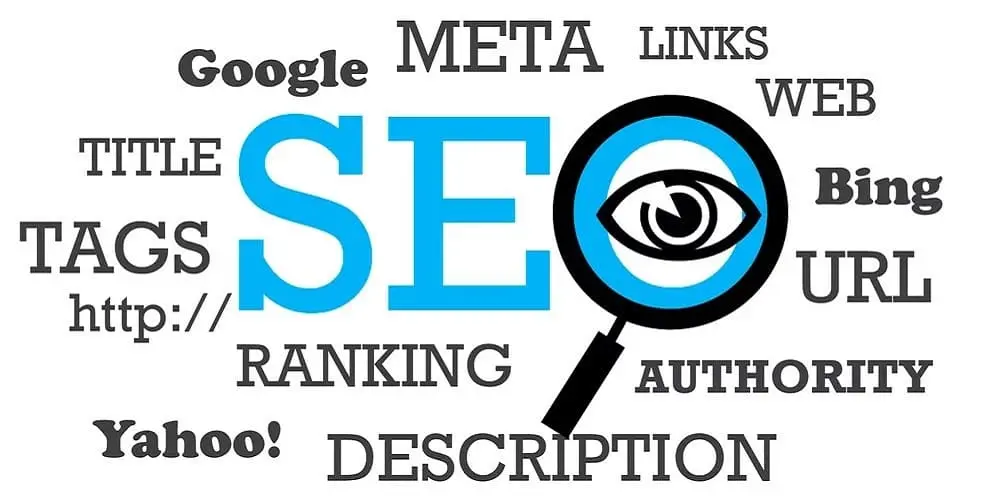 Definition: What is SEO?
What is SEO (Search Engine Optimization)?
SEO, or Search Engine Optimization, is the set of techniques and methods designed to optimize a website's visibility in the search results of engines such as Google, Bing and Yahoo. SEO is based on criteria of relevance and popularity, which vary according to search engine algorithms. For example, if you type "best smartphones 2023" into Google, the results at the top of the first page are generally those that have been optimized using effective SEO techniques.
What is SEO for?
The main objectives of SEO are multiple: to attract qualified traffic, increase conversion rates, build visitor loyalty and reinforce brand awareness and credibility.
As part of a digital marketing strategy, SEO plays a central role, often complementing other levers such as SEA (Search Engine Advertising) or SMO (Social Media Optimization).
Did you know that 75% of users never go beyond the first page of search results? SEO has a direct impact on factors such as first-page click-through rates, time spent on a site and bounce rates.
How does SEO work?
The SEO process is complex and involves several stages: market and competitor analysis, technical and semantic site audit, content and tag optimization, acquisition of external links, performance monitoring and constant algorithm evolution.
Various players are involved in this process, including SEO specialists, web copywriters and web developers. SEO would not be complete without specific tools and resources such as Google Analytics, Google Search Console, Google Trends, Keyword Planner, Moz, Semrush, and many others.
SEO is a fascinating, constantly evolving world, where expertise and continuous updating of knowledge are essential to remain competitive.
What are the main pillars of SEO?
Technical
Technical SEO represents all actions taken to improve the technical quality of a website, thus facilitating its indexing and crawling by search engines. The main elements of this branch are site architecture, loading speed, mobile compatibility, security (HTTPS), clean source code and optimized URLs.
To optimize technical SEO, here are a few best practices: use a suitable CMS, reduce the weight of images, minimize CSS and JS files, set up a sitemap and a robots.txt file. It may sound complex, but once in place, these elements can work wonders!
Content
Content SEO focuses on producing and optimizing high-quality, relevant content for users and search engines.
Keyword selection, web copywriting optimization, HTML markup, internal links and rich snippets are all key aspects of this activity.
How do you master them? Carry out thorough semantic research, structure your content with a clear introduction, a well-argued development and a punchy conclusion.
Don't forget to integrate media and use synonyms and various lexical fields to enrich your content.
Netlinking
Netlinking encompasses all actions aimed at obtaining and managing external links (backlinks) pointing to your site, thereby improving its popularity and notoriety with search engines.
The essential elements of netlinking are the quality and quantity of incoming links, the thematic and geographic relevance of source sites, and the diversity of link anchors.
To optimize this pillar, you need to carry out a competitive analysis of backlinks, solicit partnerships and create shareable content. Backlinks are the vote of the web – get elected!
UX and engagement
UX, or user experience, refers to all the factors that influence user satisfaction and loyalty. As the web has evolved, UX has become an increasingly important criterion for search engines.
The key elements of UX are ergonomics, design, navigation and accessibility. And how can all this be improved? By adapting the site to different media and resolutions, using legible colors and fonts, simplifying the user journey and offering features such as internal search or a chatbot. After all, a satisfied visitor is often a loyal visitor!
These four pillars – technical, content, netlinking and UX – form the basis of any successful SEO strategy. They are interconnected and require constant attention and mastery to generate optimal results.
Frequently asked questions
Search engine optimization, or SEO, is one of the most essential aspects of digital marketing. But why is it so important? Let's find out:
Visibility: Search engine optimization ensures that your site appears at the top of search results. This means that when someone searches for a service or product you offer, your site is there, in full view. Isn't that fantastic?
Traffic: With increased visibility comes increased traffic. Sites at the top of search results receive a high proportion of clicks.
Conversion: Traffic isn't everything – it has to be qualified. SEO helps you target the right people, those who are interested in what you have to offer. That way, they're more likely to make a purchase or take the action they want.
Loyalty: Good SEO is synonymous with a good user experience. If visitors find what they're looking for quickly and easily, they're more likely to return.
Awareness and credibility: Being at the top of search results helps build trust. After all, if Google trusts you, why shouldn't users?