Google Analytics: what you need to know!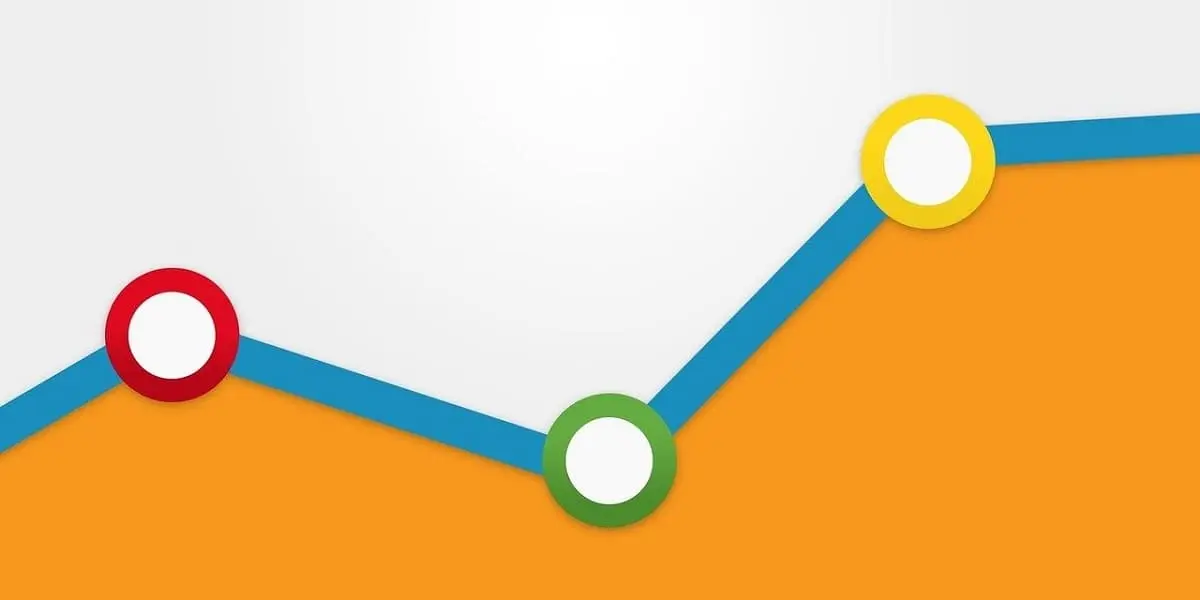 Definition: What is Google Analytics?
Google Analytics is a powerful web analytics platform from Google. It enables website owners to monitor and analyze their site's traffic. Its importance in digital marketing is undeniable, as it provides detailed information that can be essential for site optimization and growth.
What is the role of Google Analytics?
Google Analytics doesn't just monitor traffic. This platform can also be used to analyze user behavior, such as time spent on the site, most viewed pages and traffic origin. For example, e-commerce sites use Google Analytics to understand how customers interact with their site and which sections attract the most attention. This information is crucial for optimizing content, adjusting marketing strategy and increasing sales.
How Google Analytics works
Technically, Google Analytics works by tracking user sessions through a tracking code inserted into the site's pages. This code collects data and sends it to Google Analytics for analysis. Let's take an example: if you have a blog about cooking, you can set up Google Analytics to see which recipes attract the most visitors, where these visitors come from and how they navigate your site. This can help you tailor future content to your audience's preferences.
What data does Google Analytics collect?
Google Analytics collects a wide range of data, from demographic information to the technical details of the device used by the visitor. These include age, gender, geographic location, device type (mobile, computer), browser used. The importance of this data lies in the ability to understand users in depth, identify traffic-generating acquisition channels and optimize the site accordingly. An interesting case study would be that of an online retailer who used this data to personalize the shopping experience, leading to a significant increase in sales and customer satisfaction.
How do I link my site to Google Analytics?
Step-by-step guide
Connecting your site to Google Analytics is a crucial step in understanding and analyzing your visitors' behavior. Correct association enables you to collect accurate data, which is essential for making informed decisions. Here's a step-by-step guide to help you set up Google Analytics on your site.
Create a Google Analytics account: Go to the Google Analytics website and create an account if you don't already have one. Follow the on-screen instructions to set up your property (website).
Find your tracking code: Once your account has been created, Google will provide you with a unique tracking code. This code must be inserted into all the pages of your site that you wish to track.
Insert the code on your site: Using plugins: If you're using a CMS like WordPress, you can use a plugin like Site Kit by Google to easily insert the code. Using the code: If you prefer to do it manually, copy and paste the tracking code just before the tag on each page you wish to track.
Check the code: Once you've inserted the code, go back to your Google Analytics account and check that the data is being received correctly. This may take a few hours.
Define your goals and filters: Take the time to define your goals and filters to track what's important to you. This could be conversions, time spent on page.
Understand the importance of successful configuration: Incorrect (or duplicate) configuration can result in incorrect or incomplete data. Be sure to follow the instructions carefully and test the configuration to ensure that it works as intended.
Whether you're a beginner or an experienced marketing professional, this simple, concise guide will help you link your site to Google Analytics. By following these steps, you'll be able to monitor your visitors' behavior, adapt your strategy accordingly and, ultimately, improve your site's performance. Whether you use plugins or insert code manually depends on your technical skills and the platform you're using, but in any case, the importance of good configuration cannot be overlooked.
How do I use Google Analytics?
Effective use of Google Analytics is at the heart of website optimization. It's not enough just to install Google Analytics, you also need to understand how to use it to derive actionable insights. This knowledge is essential for improving site performance and user engagement.
Dashboard
Navigating the Google Analytics dashboard may seem complex at first, but that's where its power lies.
Presentation and navigation: The dashboard provides an overview of everything that's happening on your site. You can customize the dashboard to display the indicators that are most important to you.
Customization: You can add, remove or rearrange widgets to display the data you're most interested in.
Example of use: For example, an e-tailer can customize his dashboard to display conversion rates, average revenue per user.
Traffic acquisition channels
Understanding where your traffic comes from is essential to any marketing strategy.
Analysis and interpretation: Google Analytics lets you see which acquisition channels (organic search, paid, direct, referral, organic social) are generating traffic.
Importance in marketing strategy: By knowing which acquisition channels are most effective, you can allocate your budget more efficiently.
Audience
Understanding your audience is the key to successful marketing.
Segmentation: Google Analytics lets you segment your audience by age, gender, interests.
Demographic analysis: Analyze demographic data to understand who is visiting your site and why.
Case studies: For example, a cosmetics company can use this data to understand which product appeals to which target demographic.
Acquisition
Attracting new visitors is essential for growth.
Tools and techniques: Use Google Analytics to determine which channels/sources (SEO, paid advertising, content) work best.
Strategies for attracting traffic: Analyze this data to optimize your efforts and attract more qualified visitors.
Behavior
Understanding how visitors interact with your site is essential to optimizing it.
User behavior analysis: Track visitor clicks, number of sessions and time spent on a page.
Site optimization: Use this data to identify problems and opportunities, such as pages with a high bounce rate.
Google Analytics is a powerful tool that offers an unprecedented 360° view of your website. Learning to navigate and use this data can transform the way you do business online, enabling you to optimize every aspect of your site to attract and engage more visitors. Using these analytics tools will not only help you understand where you stand, but also define and prioritize levers and achieve new goals.
Frequently asked questions
Google Analytics offers both free and paid versions.
Comparison of free and paid versions : The free version offers a variety of features for basic website analysis, while the paid version, called Google Analytics 360, offers advanced features, more detailed reports and premium support.
There are several ways to determine whether a site uses Google Analytics.
Detection methods: You can inspect the page's source code for Google Analytics tracking code, or use specific browser extensions.
Using specific tools: Some online tools can also be used to determine whether Google Analytics is installed on a website.
Analysis on Google Analytics is a methodical process that requires an understanding of the tools available.
Analysis guide: Start by selecting the indicators and/or channels you wish to analyze, then use the specific Google Analytics reports to analyze and interpret the data.
The collection of data by Google Analytics is subject to specific rules and regulations.
Privacy policy: Google prohibits the collection of personally identifiable data (such as names, e-mail addresses) by Google Analytics.
Legal implications: Failure to comply with this rule may result in legal sanctions and penalties from Google.